Welcome to the
Sandbridge Dunes Condominiums
Unit Owners Association!
Want a simple way to beautify your balcony? See the pictures below. The bolts used to secure the railposts to the concrete deck don't look very good, but we have a simple solution. You can put white plastic caps over the bolts to enhance the look. See the 'before' and 'after' photos below. If you are interested in adding the caps to your balcony railposts, please contact our building manager Chuck Mullins. Note: Over the next several months, Chuck will be putting plastic caps on the bolts of all of the interior walkway railposts.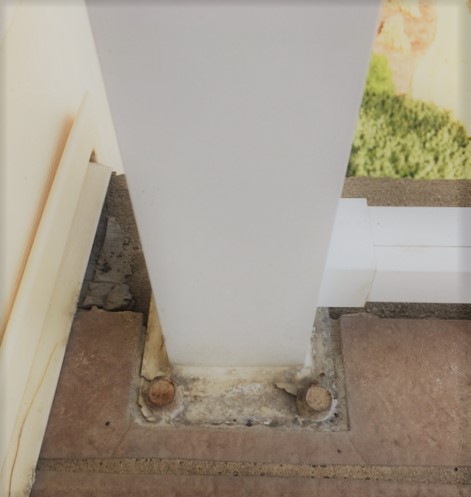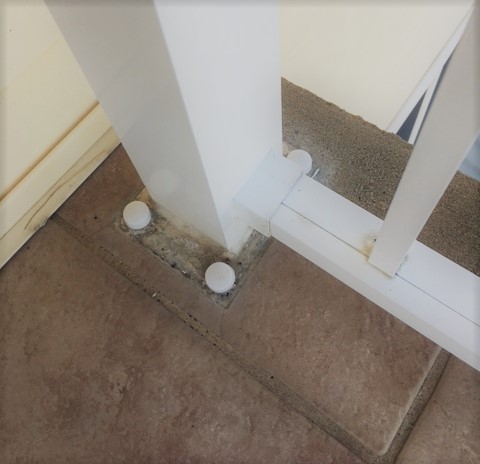 This website is private. It is intended for use only by the owners of Sandbridge Dunes Condominiums.
Sandbridge Dunes Condominiums
Unit Owners Association
204 Sandbridge Road
Virginia Beach, VA 23456
71,557 unique visits since February 10, 2014